14 Curiosities about Painting Techniques and Activities for Children
Di Elena Marconato
Crafts for children, new ideas to bring to the classroom, the development of the manual and creative skills of the little ones and much more. Discover Elena's advice...
Which activity is most requested in schools?
The most classic request is the color course. How to use it alternatively even without using the brush.
What activity do you recommend for very small children?
The works to be proposed are many. The important thing is to develop manual skills through play and targeted strategies. It is precisely from a young age that children develop manual skills which means stimulating and honing basic skills: grip, spatiality, manual eye skills, coordination, pre-schooling ... and much more.
Last year I made a journey with older children to create skill boards! Many games built by them and ready to be used in school.
Lapbook: any idea on what themes to approach?
The themes can be the most varied. Fun to tell in a lapbook a historical topic (the Egyptians), a science topic (the animal kingdom) but also to present your city!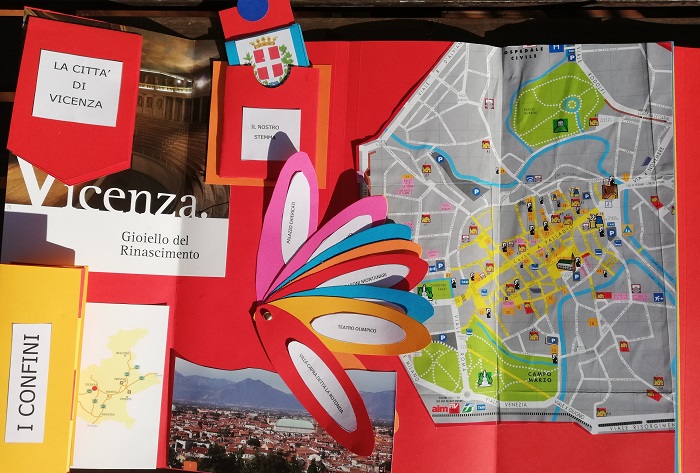 What type of colors do you recommend using for children's activities?
The colors to be used are naturally different according to the project you want to create. I can also do many very simple jobs with oil pastels.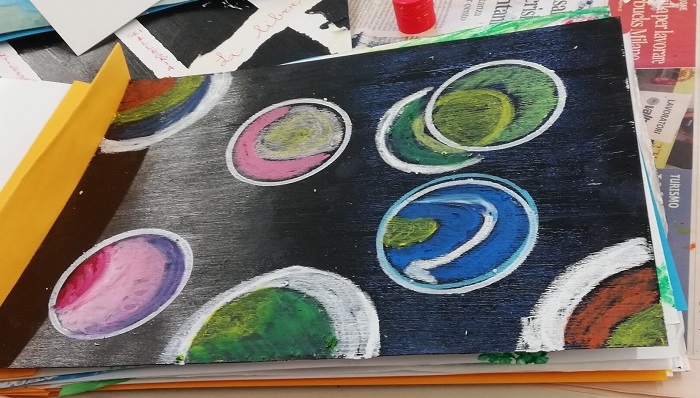 Ideas for some manual activities for summer camps?
Construction of small artist books. Simple and easy to find materials. It will remain a memory that we can also use at home.
What jobs do you suggest with the use of color?
I like to mix color in an alternative way! So why not spread it with a special spatula?
Any ideas to bring to the classroom to reuse the recycled material?
In one school we recycled the waste destined for separate collection. The projects were then photographed and placed on a calendar. A fun and ecological idea to empower families to separate waste collection.
What materials can I retrieve at home for this type of children's activity?
Boxes, cartons, bottles, cans, nets, just look around, add the magic ingredient called FANTASY and, with a little creativity, you're done.
Do you need a particular type of paper for paper quilling?
No, a normal cardboard weight 160/200 is sufficient. The trick is to cut the paper with the pasta maker! Easy and fun.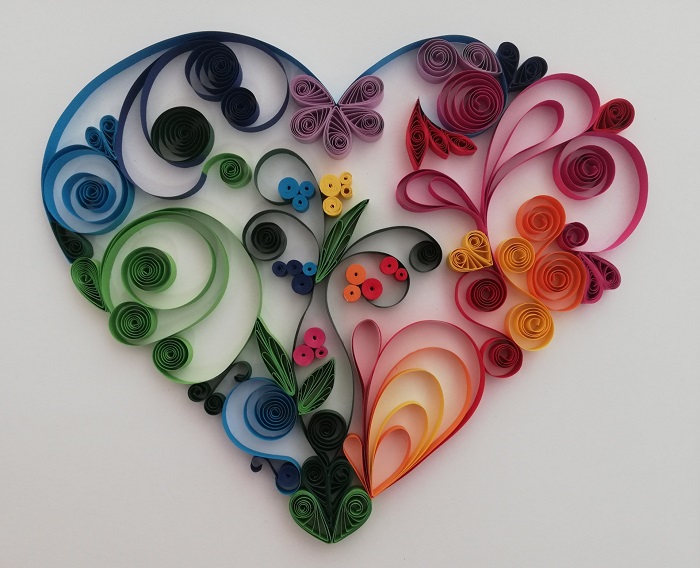 What are the materials most often used in schools? And which would you suggest as a novelty?
Tempera colors are materials that are easily used and available and which lend themselves to the most classic artistic activities. And the colored paper. As a novelty, I would vary on the types of colors. There are many new types of watercolors with tanks and acrylic colors with incredible effects.
What are the techniques that schools and teachers should propose, but don't do it because they think they are too difficult?
I find many motivated teachers who offer many activities. Sometimes they don't offer new things because they don't feel safe. Attending the training courses that my colleagues and I offer can help you practice the various techniques. They will certainly be more motivated to propose different activities. For example, quilling was an interesting discovery for many! Eye-manual ability, repetition of movements, precision and imagination help the child to make precise gestures.
Do you also use paper quilling for other creations besides bijoux?
With this technique, we can easily make a series of tickets! Valid for all occasions! Manual skill and fine motor skills combined with a job with surprising results.
Can paper quilling also be used for large works?
Yes, a project that I want to propose to school next year! The creation of a large decorative panel which will then remain hung at school. We will choose the subject with the children based on their requests and we will do something that will certainly be colorful.
Any practical and useful suggestions for training the manual skills of children at home?
Cutting and folding the paper is an exercise that should always be proposed. Manual skills are very important. The two hemispheres are connected to the hands and therefore the intellectual, cognitive and sensory development of the child.
Therefore, it is important to do manual skills from the early years and it is precisely in kindergarten that we must invest as it is a pillar for the life and development of the child.
Share this article
Related Articles
---
Hanging jellyfish? A great idea for a creative summer!

Continue Reading

Are you looking for a creative and super easy tutorial for children? Let's craft an entire farm together! You need just a few eggs...

Continue Reading

Are you looking for easy paper and glue ideas for kids? Let's make a booklet for Mother's Day.

Continue Reading